Value Added Engineering
Supporting the widest range
of markets in the fan industry.
We understand that the unique requirements of our customers by looking at the need behind the need. It's what we do.
The new go-to Fan Encyclopedia
for the fan industry.
We believe that the more our customers know, the more they'll realize the value of working with Twin City Fan. Download your copy of FanPedia today!
Industrial Process Systems
Providing the best technical
fan solutions. Period.
There's a reason why we will have a reputation of being the most knowledgeable in the markets we serve…come and see for yourself.
OEM Fan Systems
Offering the most complete range
of OEM Fan solutions in the market.
Experience Matters. We know what it takes to cater to our customers' project-specific requirements across the globe.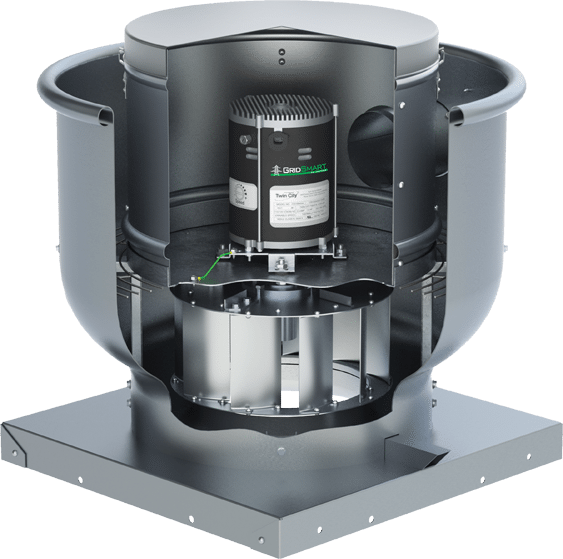 Commercial Products
Providing high quality
human comfort systems.
Let us show you why we are the easiest fan company for engineers and contractors to work with.
WHO WE ARE
Whether simple commercial ventilation or the most demanding industrial and marine applications, TCF Azen has a suitable air moving solution for the exact application. Serving markets in the Asia Pacific Region including Singapore, Malaysia, Vietnam, Thailand and Indonesia, TCF Azen's products have been providing years of reliable ventilation on board oil rigs and vessels, and in pharmaceutical, power, water treatment and incineration plants, as well as specialized OEM applications.
TCF Azen's mission is to provide simple and workable solutions for any complex problem that customers may face. The ability to do this effectively on a consistent basis is what differentiates the company from the local competition. Founded on a simple principle of innovative design and exceptional functionality, TCF Azen is adept at blending technical sophistication and best engineering practices to develop practical air moving solutions for a wide range of applications.
Replacement Parts
Whether you need common replacement parts or a backup supply of spare parts for process critical applications, Twin City Fan Azen can help keep you up and running. Not sure which part you need? No problem, contact us at inquiry@azen.com.sg or by phone at (65) 6261 0277 . Our team can assist you in selecting the right part for your fan – regardless of the manufacturer.
Common replacement parts include:
Impellers
Motors & Drives
Shafts & Bearings
Belts & Sheaves
Companion Flanges
FIELD SERVICES
Having the peace of mind that your fan is installed and operating properly prior to start-up is crucial. That is why Twin City Fan Azen offers a wide range of field services, including inlet and impeller operational clearances, torque verification, shaft alignment, balance and vibration testing. As part of our standard start-up services, Twin City Fan Azen field personnel will conduct a variety of inspection checks to ensure the fan is ready for start-up — all the way from the foundation bolts to the lubrication of the fan.
Fan Retrofits
If you are looking to upgrade an existing fan to accommodate system upgrades, process enhancements or to suit new environmental regulations, our team of fan experts has you covered. TCF Azen has extensive expertise in retrofitting fans from all fan manufacturers. We can also provide engineered retrofit packages that are designed to increase the efficiency of large industrial fans that can have paybacks in as little as six months.
Request Info
Singapore SME 1000 Company
Award is conferred to SMEs which have attained the highest achievements in the quantitative management of their companies. TCF Azen was earned the Signapore SME 1000 Company award in 2011.
Enterprise E50
First established in 1995, the Enterprise 50 (E50) Award seeks to recognize the fifty most enterprising privately held local companies in Singapore. With this mark of recognition, E50 companies are the ones to watch in the business community. TCF Azen received the E50 Award in 2009, 2010, 2011, and 2012.
ISO 9001: 2015
A quality management system to ensure that our processes are in compliance to industry wide standards and consensus.
AMCA International Member
AMCA is a non-profit trade association of the world's manufacturers of air movement and control equipment.
ATEX Certification
Equipment or Protective System Intended for use in Potentially Explosive Atmospheres Directive 94/9/EC
American Bureau of Shipping (ABS)
ABS Certificate of Design Assessment allows products to be selected by ship designers, builders and owners to be placed aboard an ABS-classed vessel.
bizSAFE
The bizSAFE program promotes workplace safety and health (WSH) through the recognition of our safety efforts and commitment to safety.